 hello,
we are
envisia
THE FIRST BUSINESS
SCHOOL IN ROMANIA
FOR BOARD DIRECTORS
We offer ultimate
leadership education
Find out more
PGCert 5 starting
19TH february 2023
Join the next generation
of Board Directors
in partnership with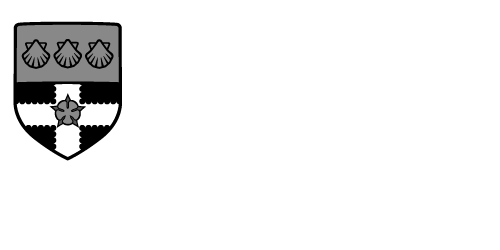 Enrol
life-long learning
EBDP 3 STARTING
8TH DECEMBER 2022
Join the next Effective Board
Director Programme
in partnership with

FIND OUT MORE
local networking
Business


School

The first business school in Romania for Board Directors. A Circle of trust, knowledge, expertise and insights. A place for Chairs, Senior Independent Directors, Non-Executive Directors, C-Suite level and high-caliber professionals to learn and develop sustainable business models and innovative approaches to organizational culture and future risks.

Read more
Community
We are building a brilliant strong community united by the same purpose: a sustainable future in business. We guide, teach, mentor, and help each other to create the future of responsible corporate governance.
Find out more
Outstanding


Services

High profile solutions from brilliant experts from board design, tailored board education programmes to board individual profiling, mentoring and coaching.
innovation. performance.

respect.
Envisia is an innovation in Romania and internationally. It is one of the very few organizations that is attracting and developing top directors so they improve performance on the job and make a difference in governance and leadership. It is quite unique and I expect Envisia to grow from Romania outwards, bringing a new form of thinking and international respect from various countries.
Prof. Andrew

Kakabadse
Professor of Governance and Strategic Leadership at Henley Business School, University of Reading
read our
stories
responsibility. contribution.

effectiveness.
Envisia is primarily a local community of professionals and an educational platform that helps us further grow, continue learning & developing. Together.
Radu

Hanga
President Bucharest Stock Exchange
read our
stories
knowledge. community.

confidence.
Good governance should become the norm. That is why Envisia is normality through excellence. We build a community of value-creating professionals with similar principles and expertise at a time when good governance can make a difference in implementing sustainable strategies and policies and structural reforms that have an impact on Romania's competitiveness.
Adela

Jansen
Board Member DRUID and CCIFER
read our
stories
future. competence.

change.
For me Envisia has to do with the future. We are a community that can bring the long-awaited change in Romania. A change based on competence, on morality. A change based on our desire to do better for society. And if sufficient professionals want the same thing, Envisia will be like a tipping point.
Razvan

Szilagy
CEO Raiffeisen Asset Management
read our
stories
development. awareness.

engagement.
Envisia is a community of people with whom I share the same values. A team of governance professionals who support the same cause - education. I strongly believe in the power of education to shape characters, build bridges between people, and develop communities.
read our
stories
Our next

get-togethers
9th November 2023
Future of Boards Gala 2023
Exclusive event that aims to be a benchmark for the business community – shaping the future of boards, empower board members and recognize board impact.
events
Our aim is to provide

human

and

professional

growth of our elites and nurture a business environment that generates social progress in the long run.
Read more
humanity
enriched
Universities



Authorities

& Regulators

Professional

Associations & Organizations Partners